The story
The sample i started with was from another pack i uploaded a while back of a single bowed violin. The sample was then processed in form and slowed down, from here i then used the auto sample plugin in logic pro to render out the exs instrument file. The samples and maps were imported into decent sampler and from here an initial .dspreset file was created.
sound demo
Firefly strings demo audio
Interface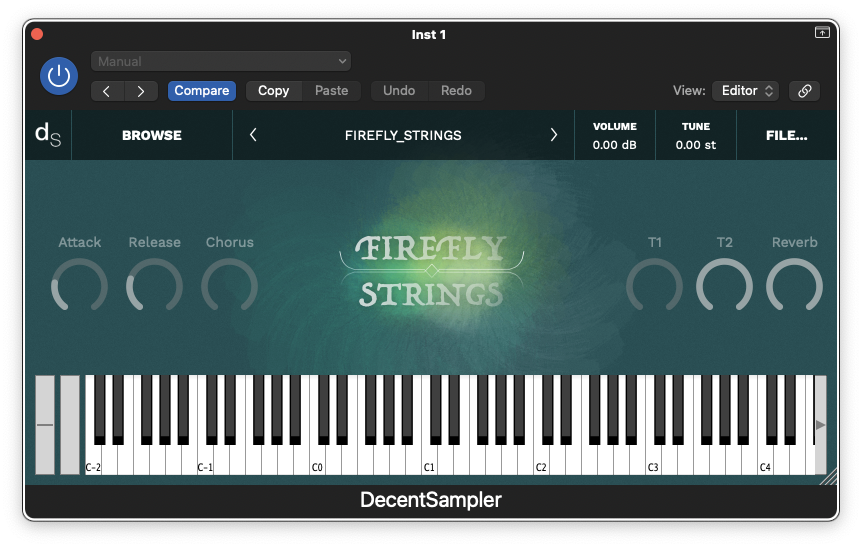 Reviews for Firefly Strings
Leave a review to let others know what you thought of the instrument!