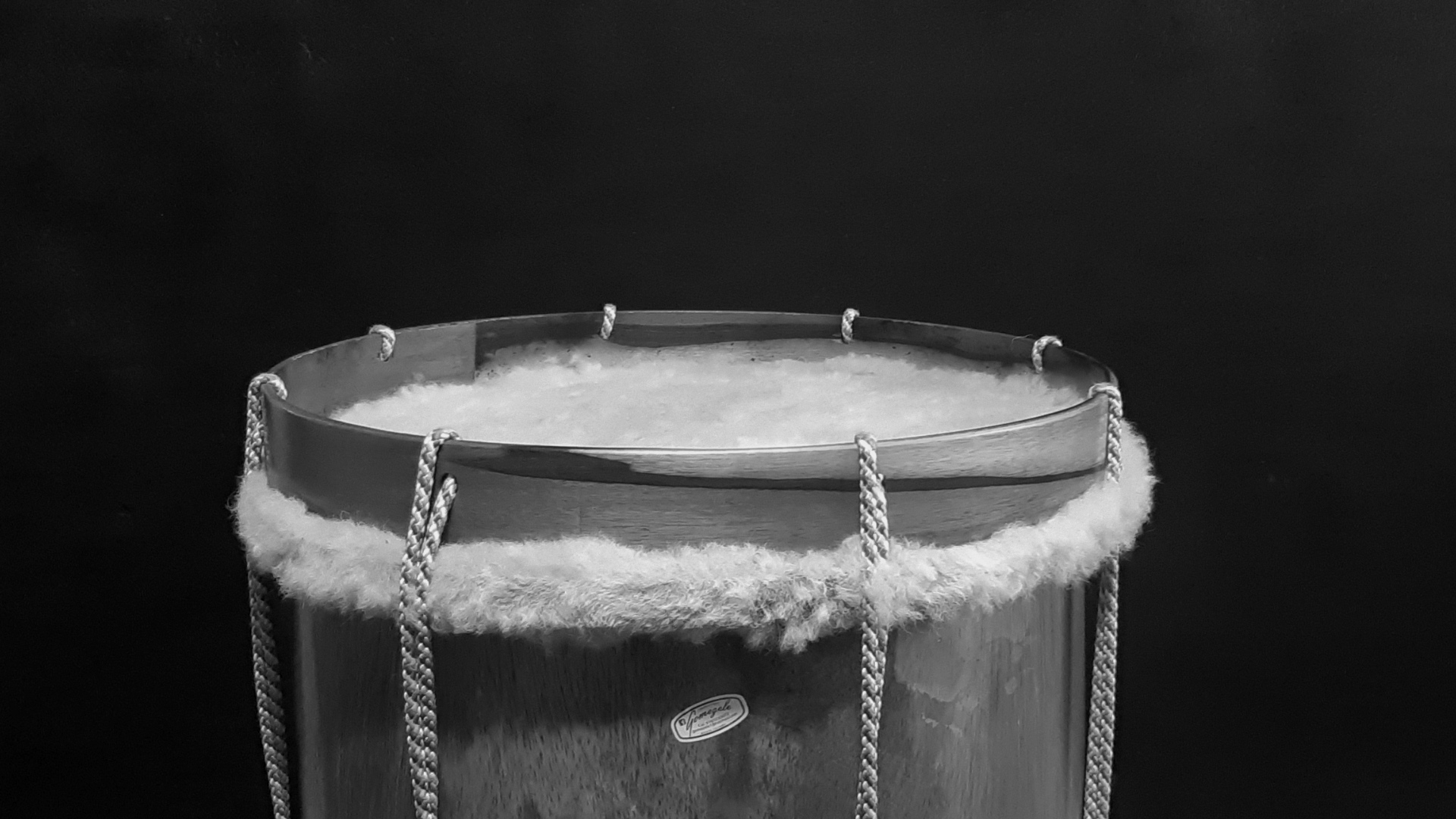 The story
I had this bombo made for me by Gustavo Gómez a colombian luthier and I thought it would be nice to use it to try and make my first instrument in Decent Samples format. Though I'm sure things can be improved, I hope it might be useful for anyone.
There are 2 basic sounds: "aro" (the wooden ring hit with a stick) and "parche" (the membrane hit with a stick". Each sound has 4 samples and 3 velocities.
Reviews for Andean Bombo
Sound

Character

Playability

Inspiration

GUI
Leave a review to let others know what you thought of the instrument!
Simple & Beautiful

I love it when things are simple. It's got 2 beautiful sounds. And hence I love it. I don't need to worry too much about so many options & which sounds to pick. It's like I can just get down to playing and improvising. The 2 sounds are beautiful. One low & one high. One tiny complaint I could have though I'm nitpicking here is that the mapping could have been slighly better. I would have prefered the low sound to be on C & high one on D, but here it is the opposite. Also would have been greater if it was mapped C1 & D1. That way I would have been able to use the pads on my Midi Keyboard Novation Launchkey Mini without going into the custom mode. It is possible to change the notes on my pads by going into Novation software, but I rather just play them on the keys, than going into those pesky settings.. All in all this is perfect and I love it.. More folk instruments please..

A perfect addition to ethnic percussion

A very simple instrument at first glance, but obviously more going on behind the scenes. This drum a very authentic and unique sound, I feel like I just had a luthier make me one. There is a beautiful timbre that feels very dark and will fit in really well with my ethnic drum collection. There are only 2 keys to use, but I really appreciate the 3 velocity layers. The 4 sample round-robin works really well because each sample has a very different characteristic. It could have been cool to have a few more effect options or some altered/pitched versions of the drum, but I can't complain. Works really well as a solo instrument, and even better in combination with other percussion.

Really inspiring!

I'll preface this review by saying that I am merely a hobbyist and complete begginer in sampling. This is such a simple instrument that is so well done. The different dynamic layers and samples make this such a subtle and lifelike instrument. As soon as I played just a few notes I was instantly mesmerized by the sparce simplicity that is so perfectly evocative, just like the real instrument. It's incredible how playable can a simple instrument be. I am very pleasantly surprised by the sound quality and feel of this instrument. It is a job well done.

Great sound.

Very playable and the samples are excellent.

Instant Staple

Wow, after downloading this it immediately became a staple of my percussion section: there is so much expressiveness in the ways you can play this little drum and if you process it further the options become endless. The sound is good, although I have not used it without additional processing in my projects. I look forward to your future drum samples!