The story
To help rescue Christmas 2020 we decided to make a very special gift for the Pianobook community… and asked them to help make it.
The worlds biggest sample library made from 1000 vocal (and vocal-like) sounds donated from over 400 submissions from all over the world!
Winter Voices is a available in both Kontakt 5 format (requiring the full paid version of Kontakt) and Decent Sampler format (available for free).
Donate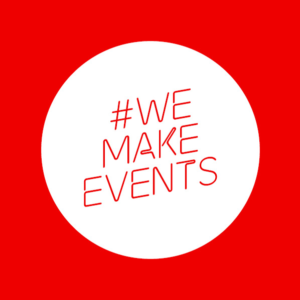 2020 has been a very tough year for the creative industry and, whilst Winter Voices (like all Pianobook instruments) is free, if you enjoy it and are able provide a small donation, Pianobook is supporting #WeMakeEvents, which splits donation across a range of charities supporting the arts during this hard time, including Acting for Others, Music Support, Stagehand and #MakeItBlue. Donate here:
https://we-make-events.raisely.com/pianobook-winter-voices
Credits
Massive thanks to:
Angus Roberts-Carey for coming up the Winter Voices concept, organising all the submissions, building the Kontakt templates and some amazing patches
Rupert Coulson and Jake Jackson for mixing
Zoë Wenban for the amazing graphics
Dave Hilowitz for creating the DecentSampler versions of all the patches
Christian, Jo, Robbie, Simon, Stephen for all the support behind the scenes on Pianobook
Everyone who contributed videos and samples to make the Winter Voices a reality!
Videos
Thank you to everyone who contributed a video for the Winter Voice project. You can browse them all below!
[embedyt] https://www.youtube.com/embed?listType=playlist&list=PL7LAW76xUv7E-QAzov6qWEHlIpZv-NF7p&layout=gallery[/embedyt]
Reviews
Leave a review to let others know what you thought of the instrument!
Inspiring Evolutions

Thank you for the opportunity to join the project! And thank you to everybody in the community for creating the inspiring sounds. The patches are so beautiful that I can play them all day. このプロジェクトに参加できたこと、そしてコミュニティの皆さんに感謝します。各プリセットは一日中聴けるくらい美しいです。

Chillingly Beautiful!!

These pads are absolutely stunning! Whip out your Eric Whitacre chords, cos this one's a real belter. Perfectly titled, this collection of patches really evokes a sense of winter. These chillingly beautiful sounds are a must have!

A true community gem!

This is an inspirational instrument, given the origins of all the contributors! Be proud of yourselves, because this is a unique and creative sample instrument that's truly community-inspired! I've been fortunate to use this on a few unfinished compositions from the past year, and really love that it's offered as a Decent Sampler instrument. I've shared with friends who were just getting into composition and they were super excited to have such a high quality library for free!

All Together Now

What a great project this was, bringing everyone together and resulting in an incredible instrument. Some idiot who can't sing even played didgeridoo. I'm thankfully low in the mix

Chills and INSTANT inspiration!

This instrument is from another planet. Incredibly inspirational with a unique sound that makes you want to write music from your deepest secrets. BRAVO! Some minor bugs in the interface that needs some attention, and maybe some more FX-options could be nice.

A lot of work went into this very nice sample set

Great quality and useable with some tweaking. This is one of my favorite Decent Sampler instruments to use. Paired up with keys it sounds great.

Great Sounding Voices that Brought the Community Together

Not only is this sample pack immediately playable and musically useful, I feel good every time I use it because I remember how it united so many people in a common cause. To me, this is one of the must-haves on PB.

The Soul of Pianobook

I had this library since the beginning and I am absolutely in love with it. Not because it's free, and not because it's imperfect - it's not anyway. Sure some samples have some extra noise that builds up in chords. Sure the GUI could be a little better. But it doesn't matter. This is the true nature of Pianobook. The essence of collaboration, the feeling of unity, a reminder that we have each other, and we are not alone in this imperfect world. Big thanks to whoever contributed to this project.

Like no other

The story behind this pack is gold as is the result of all the submissions, curating and mixing. You could write a cue or an intro with just these. This is Pianobook at its finest.

Woah! Pure inspiration.

This is full if different sounds but I particularly love the frozen textures as a "wall of sound" type pad.

Best on pianobook

A genius idea, massive recordings and beautiful textures like no other. This is a must get!

Another ispiration points

Many well-calibrated sounds that have found their place in different compositional situations. Thanks

Beautiful sounds!

A big choir from all over the world. This library has wonderful, inspirational and eerie sounds, with nice textures continuously evolving. A sound that fill out a whole room just by themselves. This has a lot of uses but hearing the sounds alone, after a whole day of stress, it's really relaxing for me. A really great library and thanks everyone who contributed to it!

One of the best library on Pianobook

Just perfect , this entire project it's amazing! My most favourite patch in this library is Winter Evo Slow series

Voices like none other

This is truly one of the most amazing sample packs I have ever heard in my short career, by such a margin that I can't even imagine what it would take to dethrone Winter Voices. Lusciously textured, it's the human voice in a way that has never really been heard before. I found this absolutely perfect for those instances when you want the effect a human voice can have on a piece without sounding like everyone else's choral recordings. I was deeply inspired the moment I tried this sample pack out, spending the next few weeks of my life working on that piece. Time well spent, and I look forward to the next project that calls for these sounds. I did want to add one note; my experience is limited, so the issue may be my own, but I found use of the chorus limited, in that short notes don't play well at all out of the box, and would need a lot of additional help say, from effect plugins, automation, etc. I feel this might limited it's uses in some ways.

One of the greatest sample libraries I have ever heard

I watched Christian Henson's video describing this collaborative project, which was very compelling. But when I then downloaded and tried out Winter Voices, I was utterly stunned by the quality and emotional impact of each of the patches. Found an immediate use for some of them in a project I was working on. This library is immense and magical. The fact that it is free is incredible, and most appreciated! Thanks to all involved.