The story
To help rescue Christmas 2020 we decided to make a very special gift for the Pianobook community… and asked them to help make it.
The worlds biggest sample library made from 1000 vocal (and vocal-like) sounds donated from over 400 submissions from all over the world!
Winter Voices is a available in both Kontakt 5 format (requiring the full paid version of Kontakt) and Decent Sampler format (available for free).
Donate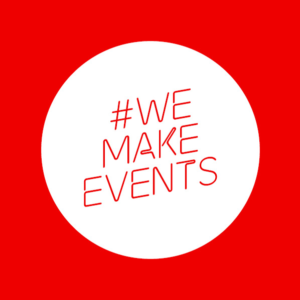 2020 has been a very tough year for the creative industry and, whilst Winter Voices (like all Pianobook instruments) is free, if you enjoy it and are able provide a small donation, Pianobook is supporting #WeMakeEvents, which splits donation across a range of charities supporting the arts during this hard time, including Acting for Others, Music Support, Stagehand and #MakeItBlue. Donate here:
https://we-make-events.raisely.com/pianobook-winter-voices
Credits
Massive thanks to:
Angus Roberts-Carey for coming up the Winter Voices concept, organising all the submissions, building the Kontakt templates and some amazing patches
Rupert Coulson and Jake Jackson for mixing
Zoë Wenban for the amazing graphics
Dave Hilowitz for creating the DecentSampler versions of all the patches
Christian, Jo, Robbie, Simon, Stephen for all the support behind the scenes on Pianobook
Everyone who contributed videos and samples to make the Winter Voices a reality!
Videos
Thank you to everyone who contributed a video for the Winter Voice project. You can browse them all below!
[embedyt] https://www.youtube.com/embed?listType=playlist&list=PL7LAW76xUv7E-QAzov6qWEHlIpZv-NF7p&layout=gallery[/embedyt]
Reviews for Winter Voices
Sound

Character

Playability

Inspiration

GUI
Leave a review to let others know what you thought of the instrument!
WOWWWWWW,

One of the Best I've heard yet...Thank you..:)

So amazing

I remember this whole rollout and drop last year. It was such unexciting time. A new instrument everyday of december all culminating in this release. Im sure i speak for everyone in the community when i say we are blown away by this. Knowing how much went into making this makes it such a treasure. It just keeps evolving and never feels boring. voices, noises and textures just keep folding in on one another. The GUI is pretty solid and you get a fair amount of patches with different vibes. Its a beautiful frosty choir/ ambient pad that can just keep looping forever. This was such an exciting time for pianobook and i still remember it like it was yesterday. Even-though there's so much going on you still hear individual voices and things coming in which is so cool.

One of the best library on Pianobook

Just perfect , this entire project it's amazing! My most favourite patch in this library is Winter Evo Slow series

The voices are so beautiful...

The voices are so beautiful...

Woah! Pure inspiration.

This is full if different sounds but I particularly love the frozen textures as a "wall of sound" type pad.