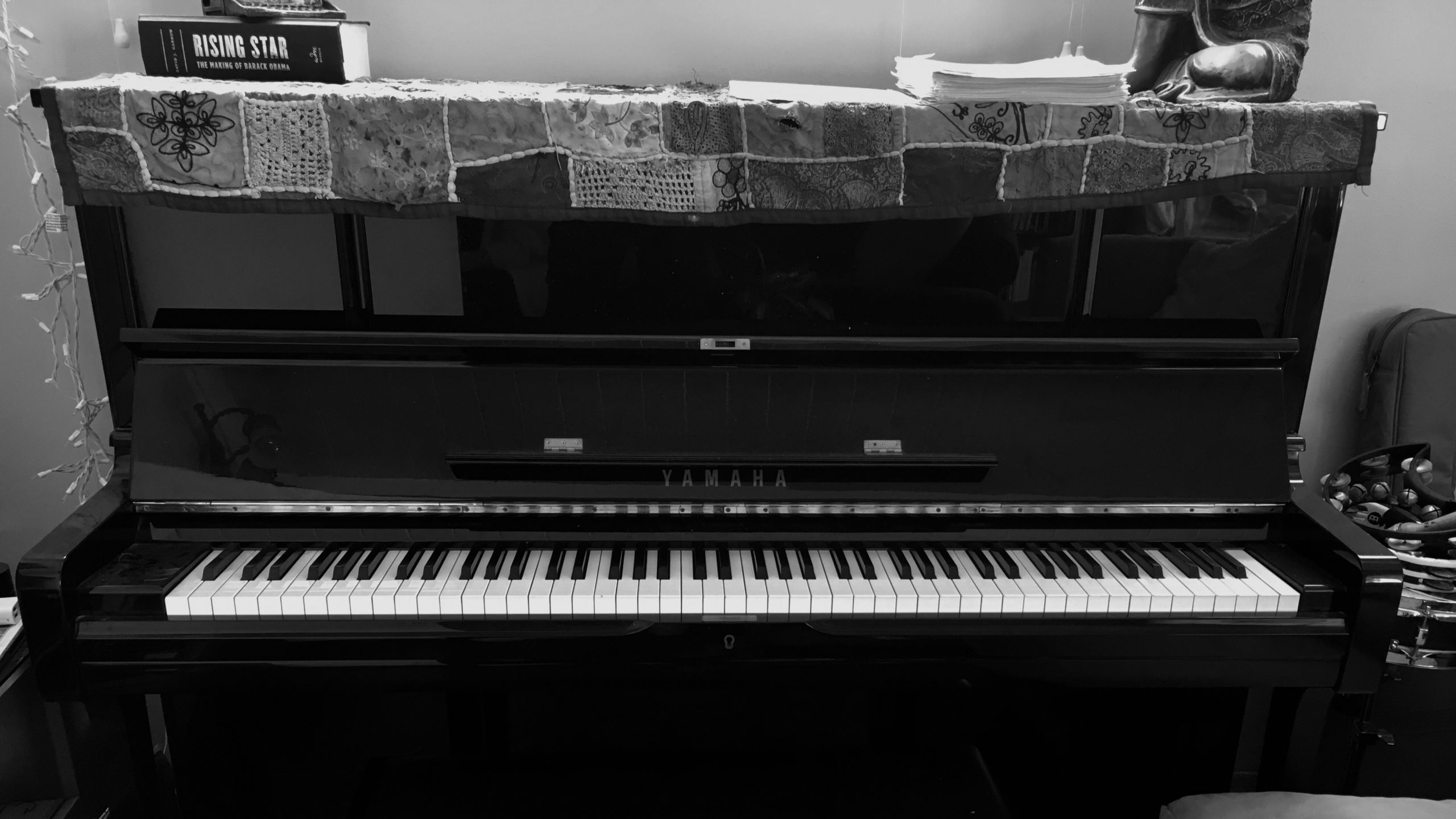 The story
My father is a professional keyboard player. He has toured the world with artists like Steely Dan, Sting, Jackson Browne, and Alanis Moressette. He was never into gear, never thought a decent piano was worth the price.
A wealthy friend of my mother had a nice Yamaha upright piano that wasn't being used (neither was her steinway grand) and very kindly leant it to my family. When staying with my family last year I discovered how great it sounded with the celeste pedal down. I decided to mic it up and record samples in the middle of the night while everyone was asleep and quiet in the small house. I use these samples frequently and they never disappoint.
Reviews for S.K.Y. Felt Piano
Sound

Character

Playability

Inspiration

GUI
Leave a review to let others know what you thought of the instrument!
Very balanced and warm piano

This is a very simple piano that has a lovely warm, almost felt-like sound to it, without being too muted. While you won't find any dynamics, it plays well and is very tight and consistent. The sound quality is fantastic, especially if you consider that this is a relatively quiet sound signature, which usually results in many pianos being noisy because of that. In this case, noise is not a thing!

With that said, if for some reason you manage to sustain a note for a very long time, you might hear some weird background noises, from scratches to claps... so keep that in mind!

A real shame for me

This piano sounds absolutely beautiful. Its warm, subdued and emotional. As far as the sound goes i think its perfect but why in the world is there only one dynamic layer. i feel like its not doing this piano justice by making such a beautiful recording and sample instrument and then only putting in one dynamic layer. I of course understand that this is a free instrument and i have no right to be picky but it just seems like such a waste when the piano sounds so beautiful. I suppose there are occasions where dynamics arent needed but for me personally, dynamics are one of the most important things i look for in pianos. Id love to see a more deeply sampled version of this.

A nice piano with some things holding it back

This piano has great warm tone, excellent character, and is definitely inspiring. There are a couple of things holding it back from being as great as it could be. First, the instrument has not been programmed to respond to velocity. Having only one dynamic layer is not a crime, and in fact, some of my favorite instruments have only one layer. However, this instrument doesn't respond at all to velocity, and that's the problem. Second, the ends of the samples are trimmed up well, so you end up with a bunch of ambient foley sounds when sustaining notes. Carefully trimming the ends of the samples would help a lot with that. I'd love to hear another version of this sound with some of these issues resolved.

Warm sound but without velocity layers?

Fine sounding felt piano but lacks inspirational heft due to single velocity samples? More than ok but un-remarkable.