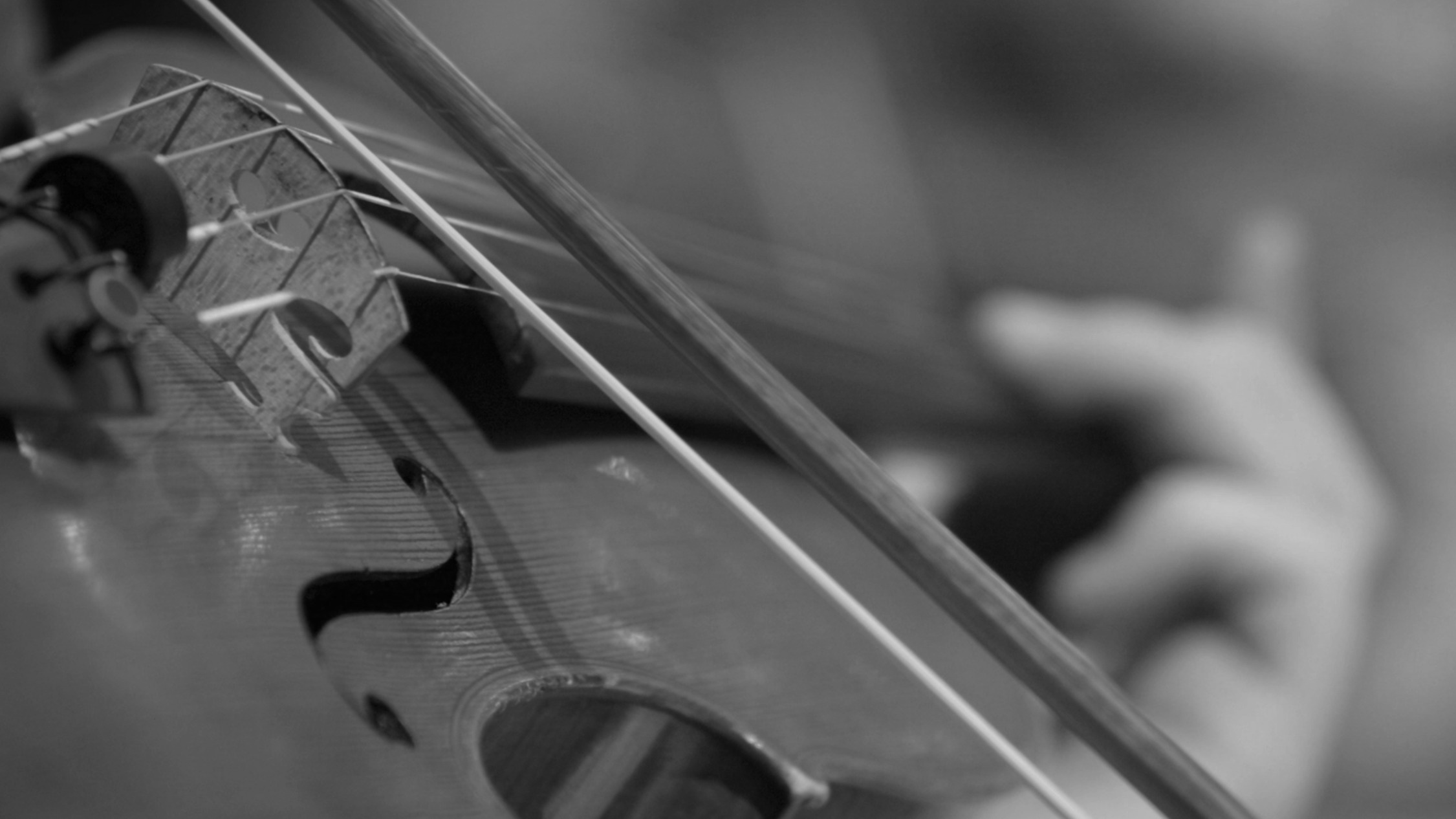 The story
About a year ago, I got an email from Jack Hughes, founder of the Northern Film Orchestra, based in Manchester. Following my Soft String Spurs project and my Isolation Collaboration, he proposed we do a similar thing but on a grand scale, with a full orchestra. The resultant library features over 600 combined recordings from over 40 players, in the shape of a Kontakt 5 and DecentSampler virtual instruments.
To get the ebb and flow that I wanted for this library, I decided to instruct the players to perform swells for Strings and Winds, and Accents for Brass. This allows the orchestra to perform as a cohesive unit. There are 5 dynamic layers which can be faded between using the Dynamics knob, MIDI Learn-able to any CC (my preference is the Mod Wheel).
The Northern Film Orchestra are a fantastic set of musicians who specialise in recording music for Film, TV & Video games. They have a wide range of recording packages from an Intimate 14 piece ensemble through to an epic 69 piece orchestra with 5.1 surround, photography and filming available. They even support shared sessions to record alongside fellow composers.
You can book them here: https://www.northernfilmorchestra.com/
Watch my walkthrough and behind the scenes film here:
Reviews
Leave a review to let others know what you thought of the instrument!
Beautiful swells

First of all, thank you so much to Dan Keen and NFO for creating this beautiful library! The natural swells help me produce realistic orchestral sounds. I like to layer this with sustains of chamber orchestras. My favorite patch is Celli Swells, btw. Dan Keen さんとNFOの皆さん、美しいサンプルをありがとうございます!自然なswellsの演奏はリアルな音楽の制作に役立ちます。特におすすめなのは、chamber orchestras, 小さめのサイズのオーケストラ, と重ねることです。ちなみにお気に入りは Celli Swells チェロ)です。試してみてください!

Swells for free...Swell

Another very useful contribution from Dan. Orchestral swells like these are incredibly useful for injecting an element of realism into a mock up. My only issue is with the low winds at high dynamics. I am not a fan of the wavering pitch of the Bassoons. Others may like this? But, other than that it is really good.

Lovely detailed sound in the Celli

Well recorded with a gorgeous sound. The swells are really nice and easily implemented into a piece of music. The sound is desperately dry and the violins are very mid heavy which makes for a bit of a 'boxy' sound. But the standout patch here it the Celli. very detailed sound and really easy to use!

Simply Beautiful

This is a truly inspiring collection that is a pleasure to have on my belt when composing. It sits beautifully in the mix. A huge thanks Dan for creating this. I am very grateful and please continue the great work!!!

Amazing!

Dan, great work! Congrats to share this library. When I played I felt an intimate touch, very soft and kind. Hugs from Brazil, thanks!

It's not every day that you can get an orchestra for free!

I was very excited to see and download this library when it first became availalble, and was really happy to have some new and interesting orchestral "swarms" or "evolutions". I know that the source recordings were likely somewhat unconventional, but that really shows how impressive Dan's work in putting this into a very playable instrument was! It's not perfect in any sense of the word, but it does have a lot of character and brings some lovely textures from a very large source of instruments and players. I like to think of them when I'm playing, and imagine how stunned they probably all were when their individual recordings were released as this instrument. Really lovely! I probably concur that Dan's String Spurs is phenomenal for a string library, but I think that had a more controlled recording environment, so find the comparison a bit unnecessary. All in all, this is a great library that I've recommended to friends who don't have as many sample libraries, and they've been super happy to download this and get started with some pretty inspiring free orchestral libraries. Really enjoyed Dan's video!

Top Draw

feels like I should have parted with money for this, great work Dan keep them coming!!!

Least Favorite of Dans Libraries

This is actually my least favorite of Dans libraries. While I see that a lot of people love it, i feel that it lacks the depth and character that Dan Achieved with his Spurs instruments. I tried it a few times but was never really into it. I think he mentioned on his youtube channel that many of the Musicians used iPhones to record their instruments. Maybe this is why i feel like the sound is kind of thin and unimpressive compared to Dans other stuff, However I'm glad that others are enjoying it

Emotional orchestra - unique swelling

Love the story of how this library was created - so inspiring project with so inspiring and emotional sound. I really like how Dan makes Arc/swell type sounds which is controllable by dynamics. Because of the wonderful characteristics of this library, I always decide to use the library solo, rather than mixing with other string libraries.

Swelling With Emotions

Whether you are a beginner or not, you will absolutely love this. The quality seems amazing, and having the ability to control the instruments individually makes it even better. With that said, I don't like that the swells don't loop. The sample just stops and you have to press it again, which makes it very hard to create big and slow one-chord ambiences. I am also not a fan of how the files are organized, but oh well, I am a weird individual and this can't affect any of the ratings anyway.

Free, easy-to-use full orchestra

Perfect tool for beginners who are not yet ready to spend hundreds of dollars on a professional orchestra library, but it is also useful for those who already own other libraries but want to expand their sound palette. Thank you so much for this!

Orchestral Swells

Love this library, audio quality is top notch. Just what I was looking for