Winter Voices
Story
To help rescue Christmas 2020 we decided to make a very special gift for the Pianobook community… and asked them to help make it.
The worlds biggest sample library made from 1000 vocal (and vocal-like) sounds donated from over 400 submissions from all over the world!
Winter Voices is a available in both Kontakt 5 format (requiring the full paid version of Kontakt) and Decent Sampler format (available for free).
Donate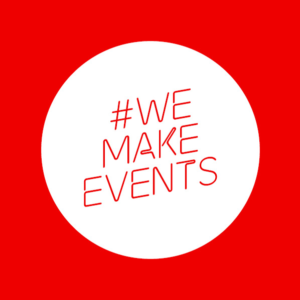 2020 has been a very tough year for the creative industry and, whilst Winter Voices (like all Pianobook instruments) is free, if you enjoy it and are able provide a small donation, Pianobook is supporting #WeMakeEvents, which splits donation across a range of charities supporting the arts during this hard time, including Acting for Others, Music Support, Stagehand and #MakeItBlue. Donate here:
https://we-make-events.raisely.com/pianobook-winter-voices
Credits
Massive thanks to:
Angus Roberts-Carey for coming up the Winter Voices concept, organising all the submissions, building the Kontakt templates and some amazing patches
Rupert Coulson and Jake Jackson for mixing
Zoë Wenban for the amazing graphics
Dave Hilowitz for creating the DecentSampler versions of all the patches
Christian, Jo, Robbie, Simon, Stephen for all the support behind the scenes on Pianobook
Everyone who contributed videos and samples to make the Winter Voices a reality!
Videos
Thank you to everyone who contributed a video for the Winter Voice project. You can browse them all below!
Biggest Choir Sample In The World EVER??!! (& its FREE!)
Thrumming Textures for Vocals? | #PianoBookWinterVoices
The Discord Choir • Creating Vocal Samples During Lockdown #PianobookWinterVoices
Ambient Vocal Sampling | Yamaha VSS-30 | #pianobookwintervoices
Adrian Banks - #PianobookWinterVoices [MAKING OF]
Patrick Ytting - "Victorian Radiator Pipe Choir" - #PianobookWinterVoices #DropboxedTheSamples
#PianobookWinterVoices D#5 from Evans_The_Bard
PianoBook - Winter Voices (F#3 Wet) | Patrick Gammack #PianobookWinterVoices
Inside the washing machine (F#3) #PianobookWinterVoices
Lucien's Note - Pianobook Winter Voices (C#4) #PianobookWinterVoices
#PianobookWinterVoices - Crickets! D#5
Cavernous Cave | #PianobookWinterVoices - Key A1
Kyle Bradshaw - #PianobookWinterVoices (A1-B2)
Sonic Experiment - Piano Harp + Pitch Corrected Feedback #PianobookWinterVoices
Making vocal samples - Opera style? | #PianoBookWinterVoices
Warren Harrison WinterVoices F#3
India - Pianobook Winter Voices (B2) #PianobookwinterVoices
Winter Voices #PianobookWinterVoices
#pianobookwintervoices Voices from the deep... (G0 D1 A1 E2)
Snowman's last breath - #PianobookWinterVoices (F#3)
---
Reviews
Leave a review to let others know what you thought of the instrument!
---
Not a review, just an opinion...
Incredible beatifull sounds, I love it!
Singing in heavens!
Really wide and evolving/ethereal choir, nice addition to my pallete good for creating my soundscapes, massive thanks.
Why the "baked-in" octaves?
I truly hesitate to critique a free library, but these beautiful patches would be SO much more useful if there weren't octaves "baked" into them. Why, why, why do people do that? I wish creators would stick to unisons, allowing us to create chords or octaves as needed. As soon as I press a key and hear an octave, you've lost me. Bummer, because these are otherwise lovely.
If there's ever an opportunity to revisit these and remove the octaves, that would be most welcome! 😊
Totally different from what I expected
If you put so many voices and vocal effects together, it must result in a messy, muddy sound – at least that's what I thought. This sound set has been mixed and matched in such a way it has resulted in an ethereal soundscape with a character of its own. I love it and I surely will be using it in future projects!
What??? I can't believe how beautiful this is!!!
I thout of only one instrumets and that's it. This one come as a full library with amazng sounds.
Even the voices are evolving.
Pure joy!!!!
Thank you so much für this!!!
Instagram