Winter Voices
Story
To help rescue Christmas 2020 we decided to make a very special gift for the Pianobook community… and asked them to help make it.
The worlds biggest sample library made from 1000 vocal (and vocal-like) sounds donated from over 400 submissions from all over the world!
Winter Voices is a available in both Kontakt 5 format (requiring the full paid version of Kontakt) and Decent Sampler format (available for free).
Donate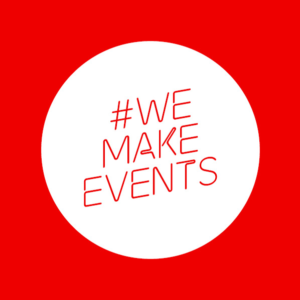 2020 has been a very tough year for the creative industry and, whilst Winter Voices (like all Pianobook instruments) is free, if you enjoy it and are able provide a small donation, Pianobook is supporting #WeMakeEvents, which splits donation across a range of charities supporting the arts during this hard time, including Acting for Others, Music Support, Stagehand and #MakeItBlue. Donate here:
https://we-make-events.raisely.com/pianobook-winter-voices
Credits
Massive thanks to:
Angus Roberts-Carey for coming up the Winter Voices concept, organising all the submissions, building the Kontakt templates and some amazing patches
Rupert Coulson and Jake Jackson for mixing
Zoë Wenban for the amazing graphics
Dave Hilowitz for creating the DecentSampler versions of all the patches
Christian, Jo, Robbie, Simon, Stephen for all the support behind the scenes on Pianobook
Everyone who contributed videos and samples to make the Winter Voices a reality!
Videos
Thank you to everyone who contributed a video for the Winter Voice project. You can browse them all below!
Biggest Choir Sample In The World EVER??!! (& its FREE!)
Thrumming Textures for Vocals? | #PianoBookWinterVoices
The Discord Choir • Creating Vocal Samples During Lockdown #PianobookWinterVoices
Ambient Vocal Sampling | Yamaha VSS-30 | #pianobookwintervoices
Adrian Banks - #PianobookWinterVoices [MAKING OF]
Patrick Ytting - "Victorian Radiator Pipe Choir" - #PianobookWinterVoices #DropboxedTheSamples
#PianobookWinterVoices D#5 from Evans_The_Bard
PianoBook - Winter Voices (F#3 Wet) | Patrick Gammack #PianobookWinterVoices
Inside the washing machine (F#3) #PianobookWinterVoices
Lucien's Note - Pianobook Winter Voices (C#4) #PianobookWinterVoices
#PianobookWinterVoices - Crickets! D#5
Cavernous Cave | #PianobookWinterVoices - Key A1
Kyle Bradshaw - #PianobookWinterVoices (A1-B2)
Sonic Experiment - Piano Harp + Pitch Corrected Feedback #PianobookWinterVoices
Making vocal samples - Opera style? | #PianoBookWinterVoices
Warren Harrison WinterVoices F#3
India - Pianobook Winter Voices (B2) #PianobookwinterVoices
Winter Voices #PianobookWinterVoices
#pianobookwintervoices Voices from the deep... (G0 D1 A1 E2)
Snowman's last breath - #PianobookWinterVoices (F#3)
---
Reviews
Leave a review to let others know what you thought of the instrument!
---
Totally different from what I expected
If you put so many voices and vocal effects together, it must result in a messy, muddy sound – at least that's what I thought. This sound set has been mixed and matched in such a way it has resulted in an ethereal soundscape with a character of its own. I love it and I surely will be using it in future projects!
What??? I can't believe how beautiful this is!!!
I thout of only one instrumets and that's it. This one come as a full library with amazng sounds.
Even the voices are evolving.
Pure joy!!!!
Thank you so much für this!!!
INSANE!
Such an awesome library.. so many presets as well 🤣
Will take me a while to look through all of them!
So glad to have been part of this!
Thank you so much pianobook, you guys are awesome.
Fell off my chair
I haven't explored it fully yet, I've just mucked around with Winter Voices for about 10 minutes thus far, and yet am blown away by the richness, the depth of hundreds of individual voices all aligned together. It comes close to 'That Sound' i feel like i've been searching for the last few years which would impart grandeur, subtlety, enchantment, sacredness simultaneously. I was excited when I saw this project get off the ground a couple of months ago, but the final result is probably about 1000% more impressive than what I was expecting. A humble thankyou to everyone who made this work of art
Disappear Yourself
This is an absolutely sublime choir, so unique and how it was made really makes it stand out. I lost myself for an hour without actually having anything in mind, amazing. Well done to everyone involved and thank you for sharing!
Instagram