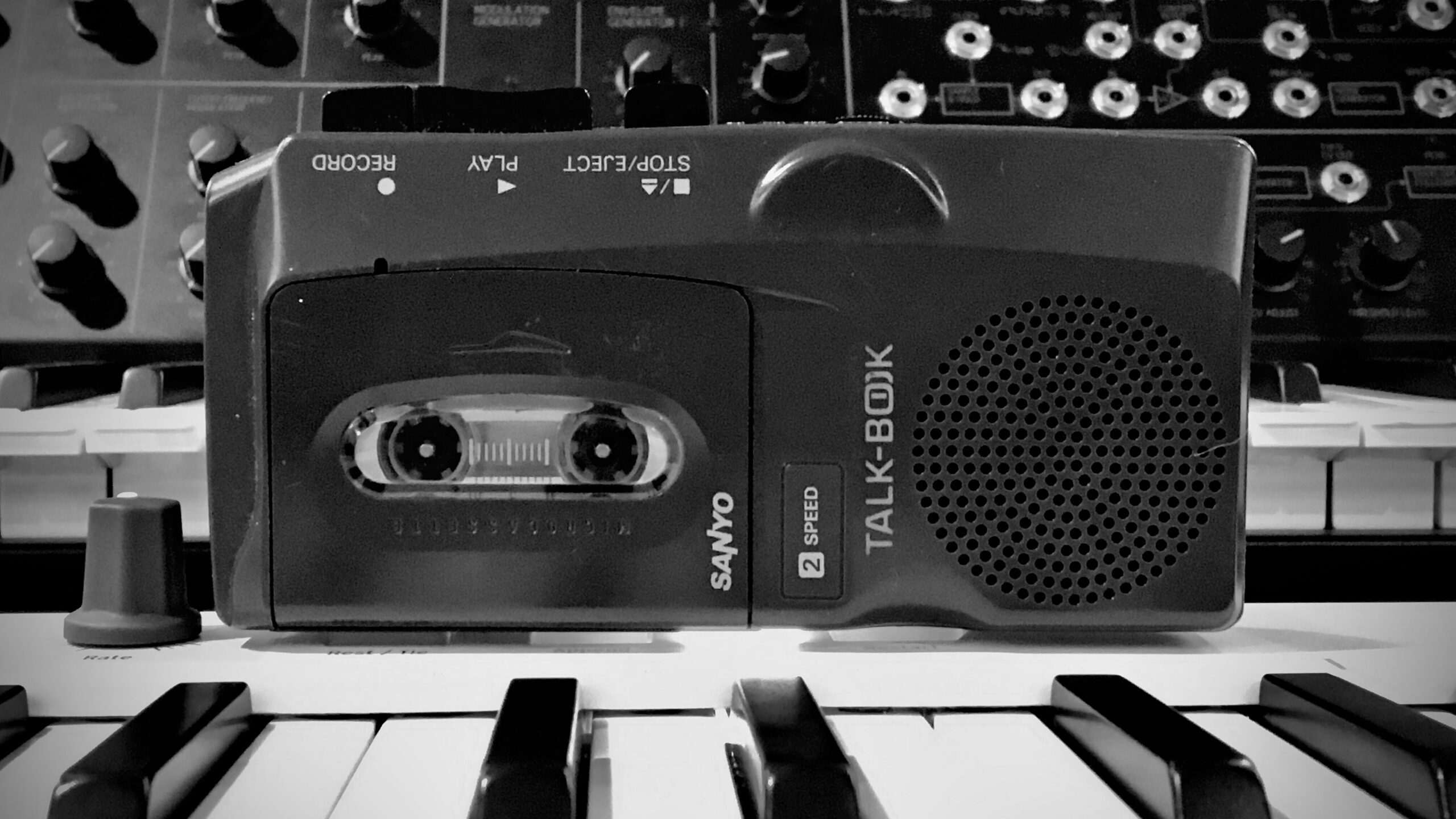 The story
As the name suggests, this library was created by recording a synthesiser onto home-made microcassette tape loops. Splicing these tiny tapes is fiddly work, and the results are distorted, wobbly, noisy recordings with a crushed bandwidth and frequent drop-outs. They were perfect. As soon as I heard them I was blown away, and when I shared my first experiments on twitter, Pianobook veteran Angus Roberts-Carey immediately replied "sample it!"
Here is the result, a couple of patches using the dry samples, and a couple of patches turned into pads with the help of Valhalla Supermassive.
I hope that you find these ghostly sounds inspiring, or at least somehow useful.
Enjoy!
Reviews
Leave a review to let others know what you thought of the instrument!
Almost magical...

If you're looking for a lo-fi synth sound for your mix then look no further, because these samples are perfect. It's rare that I find an instrument that sounds good and is usable right out of the box, but this happened to be one of those. I'll be entirely honest that I don't particularly enjoy listening to lo-fi or more contemporary electronic music, but this library made me want to go and write some! Absolutely fantastic work!

The best of tape based virtual instruments...

In what you think would be quite a limiting library is actually one of the most playable and well programmed instruments on Pianobook. Included is a full range of ADSR control, filter and reverb. The supermassive and supermassive stretch patches are absolutely heavenly, especially in the mid to upper register. I can't get enough of it! It really shouldn't be free.

Lo-fi noisy and dirty

Very wobbly and glitchy lo-fi kind of sound. I love it

Very Fragile

It sounds very fragile. It can add instantly nostalgia in your track, with the characteristic tape noises and the hight filter. Love it.