5 May 2020 at 10:28 pm
#2160
georgiejennie
Participant
Hi Andrew,
Thanks for this.
Unfortunately, it's still not working. I'm not quite sure what I'm doing wrong.
I'm not even able to load pre-existing samples, unless from the library and the instrument happens to use EXS.
Attached is a screenshot.
I'm normally quite good with this stuff but I'm absolutely stumped.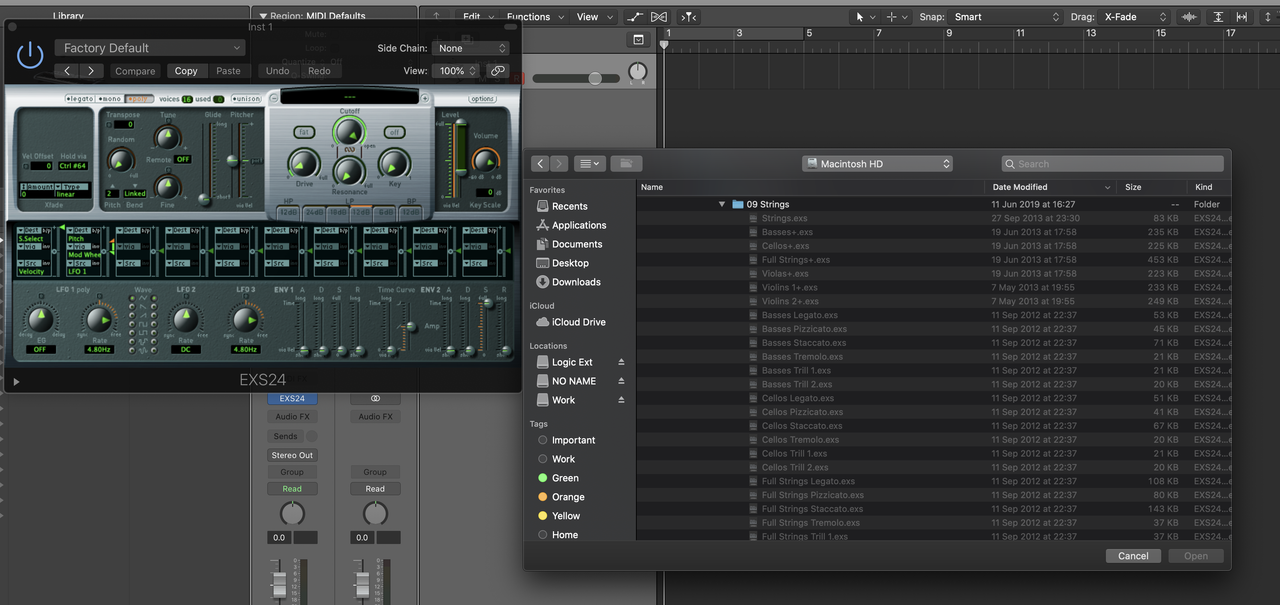 Thanks again!